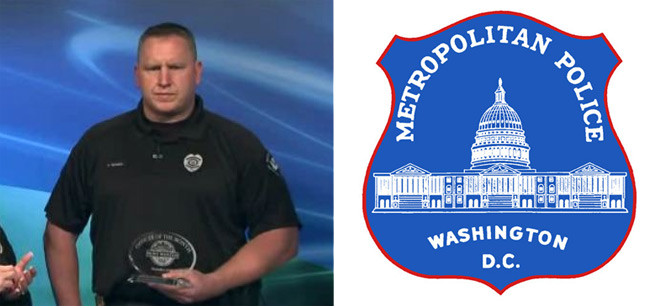 Only by sheer luck, the 29-year-old Dustin Theoharis from Auburn survived after being shot 16 times by two police officers who burst into his apartment without a warrant, looking for his arrested roommate's gun.
Theoharis was crudely woken by two armed uniformed men who rushed into his room and started yelling out orders at him. He reacted in a way most people would, instinctively reaching for the flashlight by the bed. Detective Aaron Thompson and Corrections Officer Kris Rongen immediately responded by shooting the man 16 times.
Detective Benjamin Wheeler, one of four other officers present at the scene, came into the bedroom to find Theoharis in a pool of his blood and two baffled cops still in the state of shock. Luckily the man was rushed to the hospital fast enough for doctors to save his life.
<
Thompson and Rongen tried to justify their action by claiming that Theoharis reached for the gun, but no weapon was found in his room. The main reason this police action was organized was Theoharis' roommate Nicholas Harrison, an ex-convict, failing to report for community supervision. Harrison was arrested before the raid and the police searched his place for weapons so they could charge him with parole violation.
The King County Prosecutor dropped all charges against the two officers, justifying the brutal shooting as a proper response to a "perceived risk" to their safety.