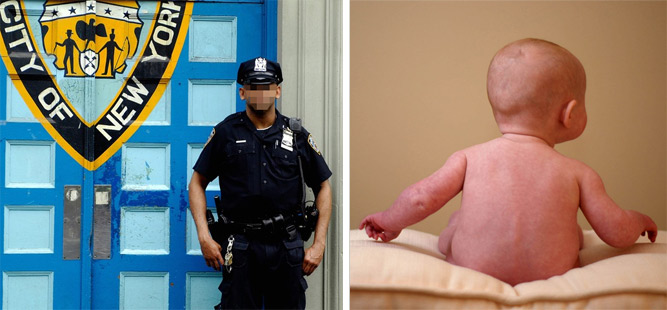 Marilyn Taylor and her husband Dehaven McClain are suing NYPD for civil rights violations, assault, battery, negligence and violations to the state and federal constitutions after an incident at a Manhattan train station when they and their three children got pepper sprayed.
Taylor and McClain were with their 5-month-old baby and 2 and 4 years old children. As they were on their way to board the L-train, McClain opened the service door so he could push the baby stroller through. Police officers, identified as Maripily Clase, Suranjit Dey and Jermaine Hodge accused the family of trying to skip a fare and one of the cops pepper sprayed Taylor, but some of the spray hit the children too. The lawsuit states that "the pepper-spray caused the children to scream out and choked the two-year old, who went into fits of vomiting".
Taylor was arrested and the cops pushed her down the stairs so hard she got bruises on her wrists and back from handcuffs. She was released with an adjournment in contemplation of a dismissal, meaning all charges against her will get dropped if she doesn't get arrested again within a certain period of time.
<
Weeks after the incident, the children are still suffering from the emotional trauma caused by it.
They are now too scared to ride the subway and get very frightened every time they see a police officer and also have nightmares and trouble sleeping at night. NYPD didn't release any statements regarding this lawsuit.