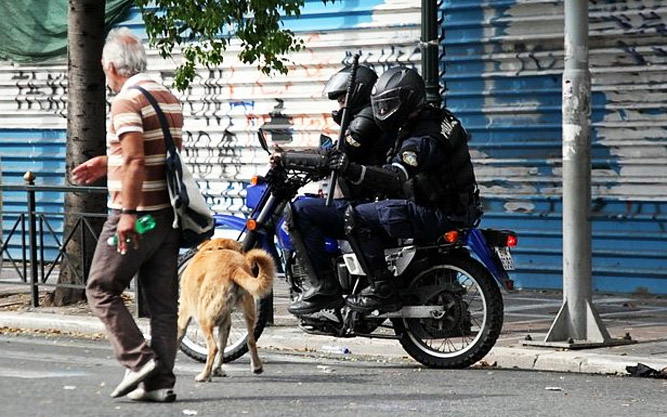 <
The amazing
riot dog
Loukanikos that support the protesters in every demonstration in Greece was recently
attacked by the Greek police
.
You can see on this photo how a police officer is trying to hit Loukanikos with his police baton. It's turned upside down so the naked metallic end can easily create serious wounds.
Loukanikos aka riot dog didn't even try to hurt the officer, nor did he pay any kind of attention to him. He was just faithfully following his fellow protesters.
This riot dog is a dog that's been showing up to every riot in Athens, Greece for the past 10 years or so, and now he is missing right after the police tried to kill him.