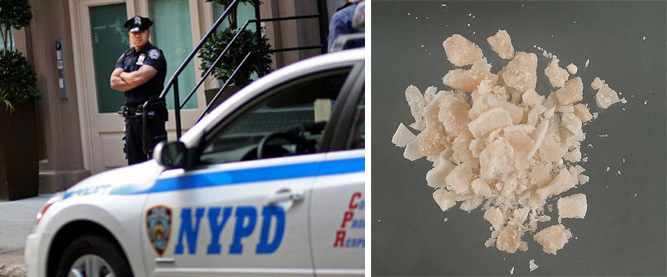 The infamous NYPD keeps shocking the public with the latest cases of police officers forcing prostitutes into sex in exchange for drugs and planting cocaine on innocent citizens to get the arrest numbers up.
<
Melanie Perez, who worked as a prostitute in 2006 and 2007 when some of the incidents occurred, claims that the officer known to her as Frank had forced her into oral sex in exchange for crack cocaine he gave her.
This is not the sole incident that involved officers trading drugs for sex. She accused another cop, Sean Johnson, of giving her crack sometime around Christmas.
What's outrageous is that this officer already received 34 charges of corruption, including ones made by Perez couple of years earlier. All of them ended in acquittal, except for one in 2011 that only got him a probation sentence.
Two other police officers, Jason Arbeeny and Stephen Anderson, were involved in the scandal that revealed several cases of "flaking", which is a police slang for planting drugs on innocent people in order to get the arrest numbers up.
Anderson admitted doing it at least once, claiming that officers of all ranks, including his supervisors and investigators, were involved in the flaking as well.
So far, the city has spent over $1.2 million to settle claims of false arrests from the drug planting incidents.