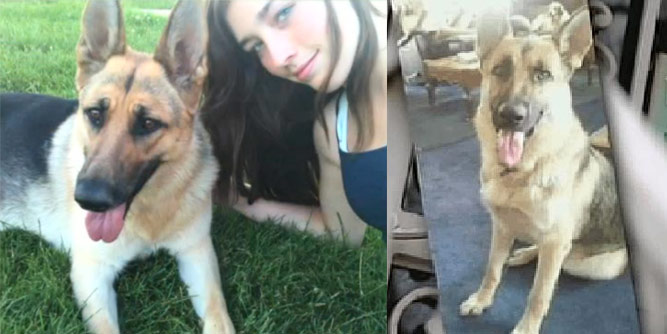 After the second killing of a homeowner's dog by the police officers, the Ogden community is enraged. Both incidents took place this March and the police claims it was self-defense.
Michelle Merila called the police to report a burglary, and when the officers arrived she was at her front porch with her two bulldogs and a German shepherd. Jesse, the German shepherd, came towards the officers who ordered Merila to make the dog get back on the porch. Before she had time to react, one of them shot the dog dead.
"The cop was standing there and he says 'get your dog or I'm gonna shoot her' and as I'm walking up 'boom, boom' he shot the dog, didn't have any reason, the dog wasn't going after him anymore, she had stopped," Merila said.
This happened just one week after the police shot and killed Dan Marocchi's German shepherd named Max. Max had slipped out the front door and ran to a neighbor's driveway where he started chasing two officers. One of them knocked the dog down and shot him twice with a handgun.
<
"Instead of having guns ready, they should have had tasers ready, pepper spray, not bullets," said one of the owners, Roxanne Marocchi.
The officer who shot Max was cleared and the second case is still under investigation.