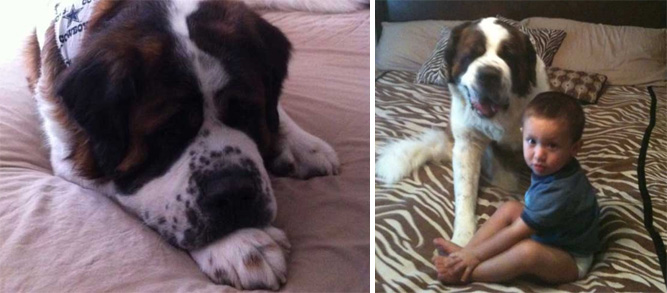 <
In Lubbock Texas a family with small children was almost robbed one day when the father named John Espinoza forgot to shut down the garage door.
The intruders got in and threatened them with guns while they wanted money from their wallets and his wife's purse.
Espinoza refused and managed to scare them away by showing that he wasn't afraid. He ran after them when they escaped in fear, while the wife was calling the police for some help. She told them that they had been almost robbed and that they had invaded their house through the garage door.
Meanwhile the family's dog, a Saint Bernard, got out to see what was happening. He spotted the police coming and ran over to them to greet, but suddenly the cops shot him in the head. The parents saw it all and couldn't believe it.
The cops claimed that the dog was threatening them, and that they have the right to shoot it.
This insanity is now luckily under research by the family's attorney. Espinoza said that his children are crying all day because they were very attached to the family dog, and that they all miss their best friend. Neighbors confirm that the Saint Bernard was a gentle and nice dog that would harm anything or anybody.